PIANO TUNING IN ANACORTES
Our piano tuners in Anacortes will adjust the string tension and perfectly tune your piano. We use the latest gadgets to ensure your piano sounds like it just came off the factory line. With our highly affordable Anacortes piano tuners services, we will provide the best results every time you call us.
COST of Piano Tuners in Anacortes: $175-$300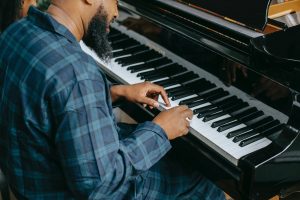 PIANO MOVING IN ANACORTES
Our expert piano movers will care for your beloved pianos regardless of brand, type, and age. With our proven expertise, we'll attend to every concern you may have about your instruments. We provide local and out-of-state moves and ensure each is pocket-friendly.
COST: Piano moves in the Anacortes area begin at $275 for upright pianos and $350 for grand pianos. We also offer in-home moves starting at $125 for upright pianos and $175 for grand pianos.
PIANO REPAIRS IN ANACORTES
We at Piano Moving Art have passionate and dedicated piano technicians ready to address concerns such as sticky keys, chipped and cracked soundboards, damaged hammers, and other similar problems. Regardless of the brand and size of your instruments, you can be assured that we'll get them sounding and looking like new in no time and at a highly affordable price.
COST: $95/hour
PIANO RESTORATION IN ANACORTES
For our customers in Anacortes, regardless of the damage to the interior and exterior of your upright and grand pianos, we promise that we'll address them efficiently. You can be sure that our piano restoration specialists will attend to problems on your casings, springs, strings, and other components to keep your instruments sounding great.
COST: Prices are determined on a case-by-case basis.
PIANO STORAGE IN ANACORTES
We at Piano Moving Art understand that your instruments are your pride and joy. No matter the size of your pianos, we promise to take good care of them as we store them in a thermal and humidity-controlled environment. You wouldn't have to worry about exorbitant fees as we only charge a fair amount. We are a top-rated piano storage company with years of experience in the field. You can trust us with your beloved instruments.
COST: $60/month for upright pianos and $75/month for grand pianos.