PIANO TUNING IN ARTONDALE
Our experienced piano tuners in Artondale promise to attend to your out-of-tune grand and upright pianos efficiently. We'll assess your instrument and replace damaged strings and other components. We take pride in getting your instruments sounding and feeling great every time at a highly affordable fee.
COST of Piano Tuners in Artondale: $175-$300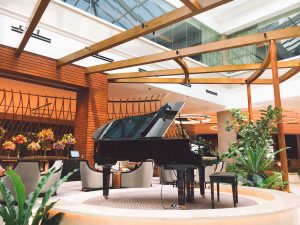 PIANO MOVING IN ARTONDALE
We are your best choice for moving your beloved pianos from one location to another. Regardless of the distance, you can trust us to move your pianos with utmost care and speed. Our experienced piano movers will pack your pianos and secure them properly. With our affordable rates, you stand to get the best deals in Artondale.
COST: Piano moves in the Artondale area begin at $275 for upright pianos and $350 for grand pianos. We also offer in-home moves starting at $125 for upright pianos and $175 for grand pianos.
PIANO REPAIRS IN ARTONDALE
We are Artondale's most trusted piano repair company. With our proven expertise, we're the ones you can rely on to replace your keys, soundboards, hammers, and other components. Our piano technicians have the necessary skills and experience. With our highly competitive fees, we are sure you'll get the best services around.
COST: $95/hour
PIANO RESTORATIONS IN ARTONDALE
You can call upon our expert piano restoration technicians should you decide to have your beloved instruments taken care of after all these years. We are Artondale's best option for refinishing your casing to project a more customized appearance. You can also trust us to keep your ivories and strings in the best condition possible.
COST: Prices are determined on a case-by-case basis.
PIANO STORAGE IN ARTONDALE
We are Artondale's most trusted company for storing pianos properly. We understand that your pianos are a treasured part of the family. With our climate-controlled facility, you can be assured that your prized instrument will be properly handled at an affordable fee. In addition, you can be sure our storage professionals will take care of everything to your satisfaction.
COST: $60/month for upright pianos and $75/month for grand pianos.