PIANO TUNING IN BOTHELL
Our piano tuners in Bothell provide the best and most reasonably priced piano tuning services. Everyone works expertly to adjust the string tension, bringing the musical intervals between the strings in tune. The cost range depends on how far out of tune the strings are and how many tunings the instrument will require.
COST of Piano Tuners in Bothell: $175-$300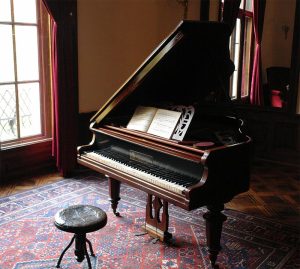 PIANO MOVING IN BOTHELL
No matter the distance, our piano movers in Bothell are ready to make your move as smooth and stress-free as possible. We have a team of experienced piano movers who know how to handle any special considerations during your relocation journey. Start today by filling out an estimate form for detailed information on what we can do for you.
COST: Piano moves in the Bothell area begin at $275 for upright pianos and $350 for grand pianos. We also offer in-home moves starting at $125 for upright pianos and $175 for grand pianos.
PIANO REPAIRS IN BOTHELL
Our knowledgeable staff offers a wide range of piano repair services in Bothell, from sticking keys and buzzing sounds to key top chips, cracks, and pedal repairs. We also specialize in simple fixes during regular tuning, typically at no additional cost.
COST: $95/hour
PIANO RESTORATIONS IN BOTHELL
At Piano Moving Art, we understand just how treasured your piano is. It's not simply an instrument. It holds memories, stories, and emotions beyond the keys. Our expert team in Bothell specializes in refinishing cases and rebuilding pianos. They will care for your piano and ensure its beauty remains intact for years.
COST: Prices are determined on a case-by-case basis.
PIANO STORAGE IN BOTHELL
We understand the importance of protecting your precious instrument from harm. Besides our professional piano moving services, we offer secure storage options for pianos of any size in Bothell and nearby areas. Our facility is temperature controlled, so you can rest easy knowing that your valuable instrument will be safeguarded without fail.
COST: $60/month for upright pianos and $75/month for grand pianos.