, PIANO TUNING IN CAMANO
Our expert piano tuners in Camano are not only highly skilled, but they are also passionate and patient when dealing with our customers. They always aim to give their best and provide the best piano tuning services. When selecting a tuner to care for your piano, you want someone with a strong work ethic.
COST of Piano Tuners in Camano: $175-$300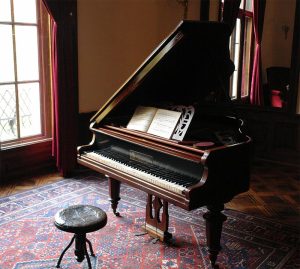 PIANO MOVING IN CAMANO
Not all piano movers provide the same protection. High humidity levels and rapid, sharp motions may cause pianos to go out of tune and damage the internal strings. Our professional piano movers have years of expertise transporting pianos securely and can guarantee damage and hassle-free piano moving service.
COST: Piano moves in the Camano area begin at $275 for upright pianos and $350 for grand pianos. We also offer in-home moves starting at $125 for upright pianos and $175 for grand pianos.
PIANO REPAIRS IN CAMANO
As every piano gradually deteriorates, finding the right technician can save you time and money. Our highly experienced technicians can evaluate potential problems and will help customers in managing their piano's repair and maintenance. We can keep your piano in top-notch condition, meticulously making every repair from the internal parts to the casing.
COST: $95/hour
PIANO RESTORATIONS IN CAMANO
We view pianos as instruments for playing, and we care for them properly rather than treating them as decorative accessories. So. we always aim to restore our customers' old pianos and reassemble them as almost brand-new. We extend their life for more decades and restore their tune and sound.
COST: Prices are determined on a case-by-case basis.
PIANO STORAGE IN CAMANO
You don't need to search extensively for good piano storage as we are also in Camano. We provide the most appropriate environment for your piano to protect the wood and its parts from external factors. Our facilities maintain the appropriate humidity and temperature to prevent any damage.
COST: $60/month for upright pianos and $75/month for grand pianos.