PIANO TUNING IN COTTAGE LAKE
Our piano tuners in Cottage Lake will make your instrument last longer and sound better with regular tuning. You can trust your piano to be properly tuned by our trained professionals with years of expertise. The cost of adjusting the strings will depend on the modifications to be done.
COST of Piano Tuners in Cottage Lake: $175-$300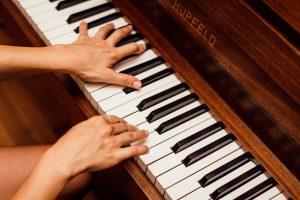 PIANO MOVING IN COTTAGE LAKE
Our professional piano movers can transport your instrument from Cottage Lake to other locations. We have the necessary expertise and equipment to care for everything from cushioning to moving tools for your instruments. We tailor our work specifically to the requirements of each customer.
COST: Piano moves in the Cottage Lake area begin at $275 for upright pianos and $350 for grand pianos. We also offer in-home moves starting at $125 for upright pianos and $175 for grand pianos.
PIANO REPAIRS IN COTTAGE LAKE
All pianos need regular maintenance to make sure every component is working. We employ skilled specialists who can assist you with any necessary piano-related repairs. We assure you that our service for repairing both upright and grand pianos is affordable.
COST: $95/hour
PIANO RESTORATIONS IN COTTAGE LAKE
A piano may become the centerpiece of a room and have deep significance to its owner. Our mission is to keep the instrument looking and playing as well as new for as long as possible. We can restore the piano's interior and exterior elements to preserve its pristine playing condition.
COST: Prices are determined on a case-by-case basis.
PIANO STORAGE IN COTTAGE LAKE
We offer safe, climate-controlled storage if you're afraid of leaving your piano behind. We have custom-built facilities to accommodate both upright and grand pianos that can accommodate your needs whether you need long-term or short-term storage. The humidity and temperature are ideal to avoid any damage.
COST: $60/month for upright pianos and $75/month for grand pianos.