PIANO TUNING IN DES MOINES
Our experienced piano tuners in Des Moines can adjust your instrument's string tension to restore its tune to perfection. With years of experience, we have helped many clients achieve the same sound as when they first bought their piano. Our pricing is based on the number of tunings required.
COST of Piano Tuners in Dec Moines: $175-$300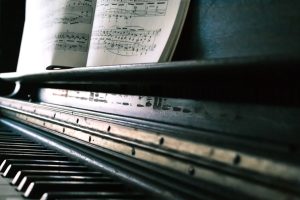 PIANO MOVING IN DES MOINES
Moving a piano is challenging, but our Des Moines piano movers can make it easier. We assist with local, regional, and out-of-state moves. Our professionals use state-of-the-art equipment to handle any issues. Fill out our estimate form for a detailed quote on your move.
COST: Piano moves in the Des Moines area begin at $275 for upright pianos and $350 for grand pianos. We also offer in-home moves starting at $125 for upright pianos and $175 for grand pianos.
PIANO REPAIRS IN DES MOINES
For our clients in Des Moines, we have expert piano technicians if ever your instrument needs repair. We provide various services, such as fixing buzzing sounds and repairing key top chips and cracks. In some instances, we will not charge additional cost for repairs done during the tuning process.
COST: $95/hour
PIANO RESTORATIONS IN DES MOINES
Your old piano may only require a few restorations to bring it back to life instead of discarding it. Our team of highly skilled piano technicians in Des Moines can fully rebuild your instrument, guaranteeing exceptional outcomes. Our staff's consistent, high-quality work reflects their complete dedication to their craft.
COST: Prices are determined on a case-by-case basis.
PIANO STORAGE IN DES MOINES
If you're moving away for a while, storing your valuable possessions like a piano safely and securely is important. Our piano storage services in Des Moines offer customers the flexibility of short or long-term storage options in our temperature-controlled facility. We will return your piano to its original state.COST: $60/month for upright pianos and $75/month for grand pianos.