PIANO TUNING IN FEDERAL WAY
Our piano tuners at Federal Way provide excellent services from piano tuning to restoration using the latest technology. The amount it costs to get the strings back in tune depends on how many modifications need to be done.
COST of Piano Tuners in Federal Way: $175-$300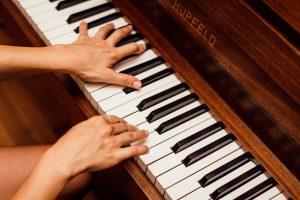 PIANO MOVING IN FEDERAL WAY
You can trust your instrument to the most dependable piano moving providers in Federal Way. All of our clients received sufficient assistance in relocating locally or long distance. We guarantee to resolve any of your questions and issues with your instruments satisfactorily.
COST: Piano moves in the Federal Way area begin at $275 for upright pianos and $350 for grand pianos. We also offer in-home moves starting at $125 for upright pianos and $175 for grand pianos.
PIANO REPAIRS IN FEDERAL WAY
Every member of our team will repair and maintain pianos with expert care. We can provide the most affordable local piano repair service regardless of the make or model. We can fix your instrument's keyboards, strings, sticky keys, and pedals so that it sounds and looks as good as new.
COST: $95/hour
PIANO RESTORATIONS IN FEDERAL WAY
We understand the value of keeping a high-quality, hand-crafted piano in good condition. Our skilled piano experts will take exceptional care of your pianos. We guarantee to resolve all issues quickly and expertly, from the exteriors to the strings. The cost ranges depending on the comprehensive restoration process.
COST: Prices are determined on a case-by-case basis.
PIANO STORAGE IN FEDERAL WAY
If you are concerned about leaving your instrument behind, Piano Moving Art has storage facilities in Federal Way. We provide thermal and humidity-controlled storage to secure piano storage while keeping its quality. We can safely keep your instrument from weeks to years for the lowest rate in the city.
COST: $60/month for upright pianos and $75/month for grand pianos.