PIANO TUNING IN GRAHAM
Our expert tuners in Graham can accurately identify the loose and tight strings and other components and fix them to the standard pitch. We use the latest technology to ensure your piano sounds brand new with regular tuning. Our piano tuning services are highly affordable and available.
COST of Piano Tuners in Graham: $175-$300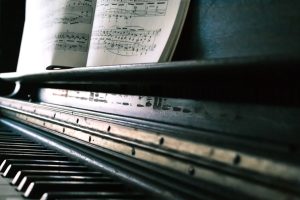 PIANO MOVING IN GRAHAM
Wherever in or around Graham, our trained piano movers can get your instrument safely and quickly to your destination of choice. We have the right vehicle, tools, and skilled staff to transport your piano regardless of size and model. We're happy to tailor a price to your specific piano-moving requirements.
COST: Piano moves in the Graham area begin at $275 for upright pianos and $350 for grand pianos. We also offer in-home moves starting at $125 for upright pianos and $175 for grand pianos.
PIANO REPAIRS IN GRAHAM
If there are issues with your piano, our excellent technicians can repair the pedals, sticky keys, casing, hammer, and others. Repair costs depend on the component's condition, but we guarantee low pricing and excellent results.
COST: $95/hour
PIANO RESTORATIONS IN GRAHAM
Graham is home to our exceptional piano restoration specialists, committed to building you an aesthetically pleasing and almost brand-new piano. Our goal is to add life to your old piano. We may alter the piano's aesthetics based on your preferences to give it your desired look.
COST: Prices are determined on a case-by-case basis.
PIANO STORAGE IN GRAHAM
Our storage facilities are extensive and temperature-controlled. We take great care to maintain the pianos at the correct humidity and temperature to protect their structural integrity. We exclusively utilize premium materials for instrument storage to prevent damage from dust and other external factors.
COST: $60/month for upright pianos and $75/month for grand pianos.