PIANO TUNING IN HOBART
Our expert piano tuners in Hobart provide the most excellent service in the city at affordable rates. Our expert piano tuners are always passionate about helping and delivering the best service. They can accurately correct the tension of the strings and raise the frequency to achieve the standard pitch.
COST of Piano Tuners in Hobart: $175-$300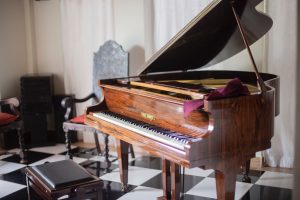 PIANO MOVING IN HOBART
We provide stress-free piano transportation in and out of Hobart. We promise prompt service and careful handling of your piano during transport. Our extensive background and training in this area allow us to provide first-rate work at an affordable price.
COST: Piano moves in the Hobart area begin at $275 for upright pianos and $350 for grand pianos. We also offer in-home moves starting at $125 for upright pianos and $175 for grand pianos.
PIANO REPAIRS IN HOBART
When a piano is tuned and any damaged components are repaired, the instrument's sound quality, durability, and value increase. Our piano professionals constantly focus on providing the finest service possible. We can repair extensively, including regulation, hammer replacement, voicing, and restringing.
COST: $95/hour
PIANO RESTORATIONS IN HOBART
You can be certain that your piano is in good hands with us. Our thorough repair process employs only the highest quality materials and cutting-edge methods, returning your piano in almost new condition. We are proud to employ the best qualified and dedicated specialists in Hobart.
COST: Prices are determined on a case-by-case basis.
PIANO STORAGE IN HOBART
We understand the difficulty of maintaining your piano in good condition while in storage. With us, you won't have to worry about possible damage to your instrument. Our thermally controlled storage services can accommodate both upright and grand pianos for short or long-term storage.
COST: $60/month for upright pianos and $75/month for grand pianos.