PIANO TUNING IN KENT
Our professional piano tuners in Kent provide highly efficient yet affordable piano tuning services. They strive to provide exceptional customer service. The performance of your piano is not everything you should think about, but also consider how you'll be able to enjoy it and its conditions.
COST of Piano Tuners in Kent: $175-$300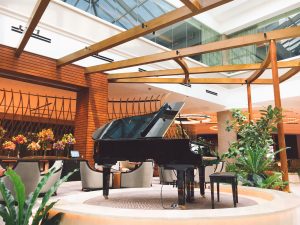 PIANO MOVING IN KENT
Our company is a leading piano moving service provider in Kent. Moving something as massive and delicate as a piano takes a lot of effort, and that's why we are serious and careful in providing our moving services. Whether you need to move your piano across town or the country, we've got you covered.
COST: Piano moves in Kent begin at $275 for upright pianos and $350 for grand pianos. We also offer in-home moves starting at $125 for upright pianos and $175 for grand pianos.
PIANO REPAIRS IN KENT
We offer comprehensive piano repairs and diagnostic services in Kent. Our great team of piano repairmen is ready to assist with every repair need. We also have access to various replacement parts at a gold-standard rating for all piano repairs.
COST: $95/hour
PIANO RESTORATIONS IN KENT
We have mastered expert piano restorations in Kent and beyond. Whether you have a modern or antique piano you've been caring for for years, we will take care of your issues. Our time-tested methods of maintaining and restoring pianos will guarantee your absolute satisfaction. Our restoration services include refinishing, rebuilding, restringing, and more.
COST: Prices are determined on a case-by-case basis
PIANO STORAGE IN KENT
We provide secure piano storage solutions in Kent. Our climate-controlled storage facility will protect your piano from environmental factors that can damage it, such as temperature changes and humidity. Our storage service is flexible and affordable, allowing you to store your piano for as long as you need.
COST: $60/month for upright pianos and $75/month for grand pianos.