PIANO TUNING IN KINGSGATE
Our professional piano tuners in Kingsgate provide top-notch piano tuning services. They will make your piano sound and perform at its best. We are proud to have a team of specialists that are more than capable of tuning your piano at exceptional levels. By the end of our piano tuning services, we assure you that your piano will sound like no other.
COST of Piano Tuners in Kingsgate: $175-$300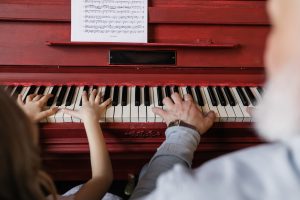 PIANO MOVING IN KINGSGATE
At our company, we understand that your piano is not just an instrument but also a valuable possession. That's why we provide safe and reliable piano moving services in Kingsgate. We have formed the perfect team of piano moving specialists that will take care of your piano from point A to B safely and securely.
COST: Piano moves in the Kingsgate area begin at $275 for upright pianos and $350 for grand pianos. We also offer in-home moves starting at $125 for upright pianos and $175 for grand pianos.
PIANO REPAIRS IN KINGSGATE
Our team provides comprehensive piano repairs in Kingsgate to restore your piano's sound, touch, and appearance. Our skilled technicians can diagnose and repair any issues, from minor repairs to major restorations. We use high-quality parts and materials to repair your piano to the highest standard.
COST: $95/hour
PIANO RESTORATIONS IN KINGSGATE
At our company, we understand your piano's sentimental and historical value, so we offer top-notch piano restorations in Kingsgate. Bringing back a piano's original style and beauty takes a lot of skill, so we take pride in our attention to detail and commitment to using the highest quality materials and parts.
COST: Prices are determined on a case-by-case basis.
PIANO STORAGE IN KINGSGATE
We offer secure and convenient piano storage solutions in Kingsgate. We use specialized equipment to safely transport and store your piano, providing you with peace of mind knowing that your valuable possession is in good hands. Whether you need short-term or long-term piano storage, we're committed to providing exceptional service and customer satisfaction.
COST: $60/month for upright pianos and $75/month for grand pianos.