PIANO TUNING IN LACEY
Our piano tuners in Lacey can give your piano the care it deserves at the most reasonable price. We have a team of piano technicians who are professionally trained to tune your piano. Our team works passionately and expertly to ensure that your instrument performs impeccably. We also prepared tailored options for you to choose from.
COST of Piano Tuners in Lacey: $175-$300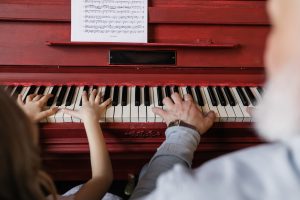 PIANO MOVING IN LACEY
If there's one thing we could agree on, it's that pianos are bulky, heavy, and difficult to move. Good thing our highly trained and experienced movers can efficiently move your instruments with their best tricks and practices. They will transport your piano without a scratch. Let us know the details of your specific move, and we'll create a tailored plan for you.
COST: Piano moves in the Lacey area begin at $275 for upright pianos and $350 for grand pianos. We also offer in-home moves starting at $125 for upright pianos and $175 for grand pianos.
PIANO REPAIRS IN LACEY
Our clients in Lacey and nearby areas can visit us for budget-friendly repair services. Our trained technicians can fix problems like stuck or sticky keys, dirty keys, rattling sounds, and broken strings. We can also solve hammer displacement, action alignment, and pedal malfunction. Thanks to our equipment and skilled technicians, your piano will be good as new.
COST: $95/hour
PIANO RESTORATIONS IN LACEY
There is beauty in preserving the value and integrity of an old piano. We can assure you that your piano will return to its full glory after we finish it. We offer piano restoration services that may include restringing, replacing the soundboard, repairing the pin block, and rebuilding the interior parts of the instrument.
COST: Prices are determined on a case-by-case basis.
PIANO STORAGE IN LACEY
In cases wherein you need to find a temporary home for your piano, we offer safe and secure storage facilities. You can store your piano for several days or years in climate-controlled rooms, depending on your preferences, so you don't have to worry about humidity and temperature changes. We believe your instruments are valuable investments, so we treat them as such.
COST: $60/month for upright pianos and $75/month for grand pianos.