PIANO TUNING IN MALTBY
Our piano tuners in Maltby will ensure your piano sounds its best. Our experienced technicians use advanced techniques to carefully tune each key and string carefully, ensuring perfect harmony and sound quality. Trust us to provide prompt, reliable service, so you can enjoy the beautiful sounds of your piano for years to come.
COST of Piano Tuners in Maltby: $175-$300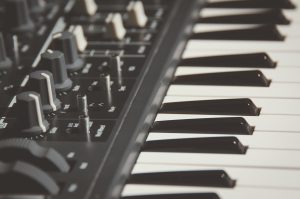 PIANO MOVING IN MALTBY
Moving a piano can be daunting, but our professional piano moving service in Maltby can make it a stress-free experience. Our experienced team uses specialized equipment and techniques to move your piano safely and securely. We take every precaution to protect your instrument during transit.
COST: Piano moves in the Maltby area begin at $275 for upright pianos and $350 for grand pianos. We also offer in-home moves starting at $125 for upright pianos and $175 for grand pianos.
PIANO REPAIRS IN MALTBY
Our skilled technicians provide comprehensive piano repairs in Maltby, ensuring your instrument is in top condition. From minor repairs to major overhauls, we have the expertise to fix any issue your piano may be experiencing. We aim to ensure that your piano sounds and functions its best, so you can enjoy playing it for years to come.
COST: $95/hour
PIANO RESTORATIONS IN MALTBY
Our expert piano restorations in Maltby can bring new life to your beloved instrument. Our experienced technicians use advanced techniques and materials to restore your piano to its original condition or even better. From refinishing to rebuilding, we can restore your piano to its full glory, ensuring it sounds and looks as beautiful as the day it was made.
COST: Prices are determined on a case-by-case basis.
PIANO STORAGE IN MALTBY
Our secure piano storage services in Maltby provide a safe and convenient solution for storing your piano. Our climate-controlled facility protects your instrument from temperature and humidity fluctuations, and our state-of-the-art security system provides peace of mind. Whether you need short-term or long-term storage, we can accommodate your needs.
COST: $60/month for upright pianos and $75/month for grand pianos.