PIANO TUNING IN MERCER ISLAND
Our professional piano tuners in Mercer Island will keep your instrument in top shape, ensuring optimal sound quality and performance. They use state-of-the-art equipment to fine-tune every aspect of your piano, from pitch and tone to overall stability.
COST of Piano Tuners in Mercer Island: $175-$300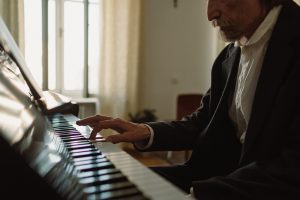 PIANO MOVING IN MERCER ISLAND
Our piano movers in Mercer Island will make your relocation stress-free. They use specialized equipment to transport your piano safely and securely, ensuring it arrives at your destination in pristine condition. We take every precaution to protect your valuable instrument, from covering it with blankets to securing it with straps.
COST: Piano moves in the Mercer Island area begin at $275 for upright pianos and $350 for grand pianos. We also offer in-home moves starting at $125 for upright pianos and $175 for grand pianos.
PIANO REPAIRS IN MERCER ISLAND
Our piano repairs in Mercer Island are dedicated to restoring your instrument to its optimal condition. Our team of experienced technicians will diagnose any issues with your piano and provide efficient and effective solutions. From repairing broken strings to fixing damaged keys, we use high-quality materials and state-of-the-art equipment.
COST: $95/hour
PIANO RESTORATIONS IN MERCER ISLAND
Our piano restorations and polishing services in Mercer Island aim to revive the beauty and functionality of your antique or damaged piano. Our skilled craftsmen use traditional techniques and high-quality materials to bring your piano back to life, from repairing and replacing parts to refinishing the exterior.
COST: Prices are determined on a case-by-case basis.
PIANO STORAGE IN MERCER ISLAND
Our piano storage staff in Mercer Island will keep your valuable instrument safe and secure when you need to store it. Our climate-controlled storage facilities will protect your piano from any issues with state-of-the-art security features. Whether you need to store your piano temporarily or long-term, we offer flexible and affordable storage solutions that give you peace of mind.
COST: $60/month for upright pianos and $75/month for grand pianos.