PIANO TUNING IN MOUNT VERNON
Our professional piano tuners in Mount Vernon will carefully look at the state of your piano and make changes to fit your needs. A well-tuned piano produces a clear, consistent tone that can enhance your playing experience. With our piano tuning services, you can enjoy the full range of your instrument's perfect sound.
COST of Piano Tuners in Mount Vernon: $175-$300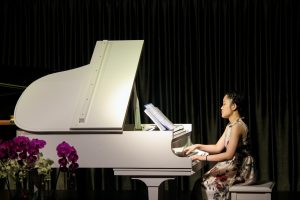 PIANO MOVING IN MOUNT VERNON
With the help of our piano moving services, you can be confident that your instrument will arrive at its destination securely and safely. Our skilled movers, specialized equipment, and flexible scheduling ensure your piano is in good hands.
COST: Piano moves in the Mount Vernon area begin at $275 for upright pianos and $350 for grand pianos. We also offer in-home moves starting at $125 for upright pianos and $175 for grand pianos.
PIANO REPAIRS IN MOUNT VERNON
Don't let a damaged or poorly functioning piano hold you back. With our piano repairs in Mount Vernon, you can rest assured that your instrument will return to its original shape. Whether you need a simple tuning or a major overhaul our expert technicians will do the work efficiently.
COST: $95/hour
PIANO RESTORATIONS IN MOUNT VERNON
Over time, even the most well-cared-for piano can show signs of wear and tear. That's where piano restorations in Mount Vernon come in. We will restore your old piano, from fixing the inside to refinishing the outside. And with our attention to detail, you'll be proud to display your piano as the stunning work of art it is.
COST: Prices are determined on a case-by-case basis
PIANO STORAGE IN MOUNT VERNON
Your piano is a valuable and delicate instrument that needs special care. That's why we're cautious about how we store it. We only use the best materials to keep dust, moisture, and other things that could damage your instrument from getting in. Our storage service is affordable, and our facility is thermally controlled. So you can rest easy as we will ensure that your piano is in good hands.
COST: $60/month for upright pianos and $75/month for grand pianos.