PIANO TUNING IN OLYMPIA
Our piano tuners in Olympia are your best choice whenever you need to tune your pianos. Whether your instruments have been tuned regularly or not, you can be assured that our technicians will do their best to make them sound perfect again. With our affordable rates, you know you're getting great deals.
COST of Piano Tuners in Olympia: $175-$300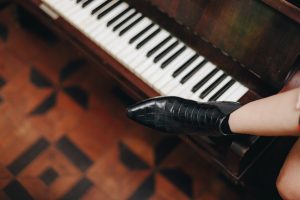 PIANO MOVING IN OLYMPIA
We are the best option whenever you need to move your treasured grand and upright pianos. Regardless of the distance of your move, we assure you that we can transport your pianos safely and efficiently using state-of-the-art tools and equipment for moving. In addition, we provide budget-friendly services for in-house, local, regional, and out-of-state moves.
COST: Piano moves in the Olympia area begin at $275 for upright pianos and $350 for grand pianos. We also offer in-home moves starting at $125 for upright pianos and $175 for grand pianos.
PIANO REPAIRS IN OLYMPIA
Our company provides exceptional piano repair services at the most competitive prices in Olympia and the neighboring locales. Our skilled technicians will apprise your piano's needs and address them quickly. So you'll get great results every time if you need us to tackle dirty or stuck keys, replace aging strings and hammers, or attend to out-of-tune pianos.
COST: $95/hour
PIANO RESTORATIONS IN OLYMPIA
We provide excellent piano restoration services at pocket-friendly prices. So whenever your old pianos make muffled, rattling, or buzzing sounds, the casing doesn't look good anymore, or if it no longer works properly, you can count on us to get them back to the best condition possible.
COST: Prices are determined on a case-by-case basis.
PIANO STORAGE IN OLYMPIA
Our piano storage company provides budget-friendly yet high-quality services in Olympia. Whether you live nearby or not, and you need a climate-controlled facility to store your prized instrument, we're the one you can trust. We offer terrific deals for short and long-term use. Our safe and secure storage facility keeps your piano in good condition until you need it back.
COST: $60/month for upright pianos and $75/month for grand pianos.