PIANO TUNING IN PORT TOWNSEND
Our piano tuners in Port Townsend always aim to give what your piano deserves to have, especially when it comes to its tuning and sound. We provide piano tuning services at an affordable rate with an assurance that your instrument will be tuned to its finest with our top-of-the-line equipment and replacement parts.
COST of Piano Tuners in Port Townsend: $175-$300
PIANO MOVING IN PORT TOWNSEND
We provide efficient and safe piano moving services in Port Townsend to nearby and faraway locales. We have a dedicated and expert team of technicians and trucks for moving.
COST: Piano moves in the Port Townsend area begin at $275 for upright pianos and $350 for grand pianos. We also offer in-home moves starting at $125 for upright pianos and $175 for grand pianos.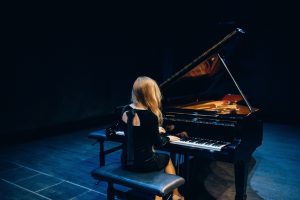 PIANO REPAIRS IN PORT TOWNSEND
We have highly experienced and trained technicians focused on repairing pianos in Port Townsend, no matter how they are. Our repair services are budget-friendly, and we guarantee top-quality services.
COST: $95/hour
PIANO RESTORATIONS IN PORT TOWNSEND
We are a well-known piano restoration service provider in Port Townsend. Our expert technicians will immediately transform your instrument to its original beauty and quality, regardless of the age or brand of your instrument. Our prices are reasonable and budget-friendly.
COST: Prices are determined on a case-by-case basis.
PIANO STORAGE IN PORT TOWNSEND
We are the best solution to your piano storage problem. We offer a thermally controlled environment where we can store your instrument securely and safely. Apart from that, we assure you that money will never be an issue since we offer our storage services at affordable rates.
COST: $60/month for upright pianos and $75/month for grand pianos.