PIANO TUNING IN SEATTLE
Our professional piano tuners in Seattle are experts in providing superior piano tuning and repair services. With a commitment to excellence and utilizing the latest gadgets and tools, we ensure that your piano receives the utmost care and attention it deserves. Our highly trained technicians possess a discerning ear for pitch and are skilled in working with pianos of all sizes and brands. Whether your instrument requires a routine tune-up or extensive adjustments, we have the expertise to bring the strings back in tune. The cost of our services will depend on the specific adjustments needed to achieve optimal results. Trust us to deliver exceptional tuning and repair solutions that will restore the beautiful sound of your piano.
COST of Piano Tuners in Seattle: $175-$300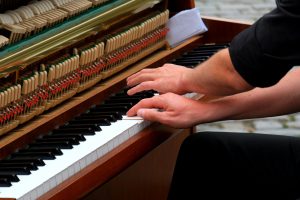 PIANO MOVING IN SEATTLE
Piano Moving Art provides the most reputable piano moving services in and out of Seattle. We have the right vehicle and tools, such as paddings, to prevent damage during transport. We promise to answer any inquiries and address any problems to your satisfaction.
COST: Piano moves in Seattle begin at $275 for upright pianos and $350 for grand pianos. We also offer in-home moves starting at $125 for upright pianos and $175 for grand pianos.
PIANO REPAIRS IN SEATTLE
Our piano technicians have excellent technical abilities. They are patient and provide great customer service. Regardless of the piano's brand or model, we provide Seattle's most reasonably priced piano servicing. From the keyboards to their casing, we can restore your instrument to peak performance and pristine condition.
COST: $95/hour
PIANO RESTORATIONS IN SEATTLE
If a competent professional carries out the restoration, the original materials, design, and craftsmanship will ensure a satisfactory outcome. Our trained technicians will treat your pianos with the utmost care. We can address any issue, from a cracked soundboard to a broken string.
COST: Prices are determined on a case-by-case basis.
PIANO STORAGE IN SEATTLE
Keeping your instrument in good shape and protecting its value requires proper storage. We offer secure storage options in Seattle with regulated temperature and humidity. We provide the most affordable rates in the city for storing your instrument for as little as a few weeks up to a whole year.
COST: $60/month for upright pianos and $75/month for grand pianos.