A piano is an elegant and beautiful musical instrument. However, it's enormous and heavy, as well as sensitive and delicate and prone to damage. A piano is expensive, but its value may be higher because it is a family treasure. So, how much is to move piano?
If you're moving house, it is vital to consider how you will transport your piano to your new home. Remember that moving a piano requires professional help to ensure its safety. Another thing to consider is the cost of hiring a piano mover. Is it affordable?
Cost of moving a piano
Several factors affect the cost of moving your piano. Some of these factors include the particular situations in the place of relocation, such as distance and status of the house (bungalow, apartment, condominium unit, and floor level), the type of the move (relocation or storage) and the type of the piano (electronic, grand or upright).
1. Size and type of your piano
Pianos come in different weights, sizes, and shapes, and they need various equipment and handling techniques. Thus, the type of piano affects the cost of moving the unit.
Heavier pianos such as a grand piano need specialized equipment and more workers, which add to the moving cost. Likewise, its shape makes it more challenging to carry or move around.
In some cases, the piano may need partial disassembly. Otherwise, it will require special crating with more wrapping and cushioning materials. To get a more accurate cost estimate, see to it that you specify the type and size of the piano: spinet, console, baby grand, or concert grand.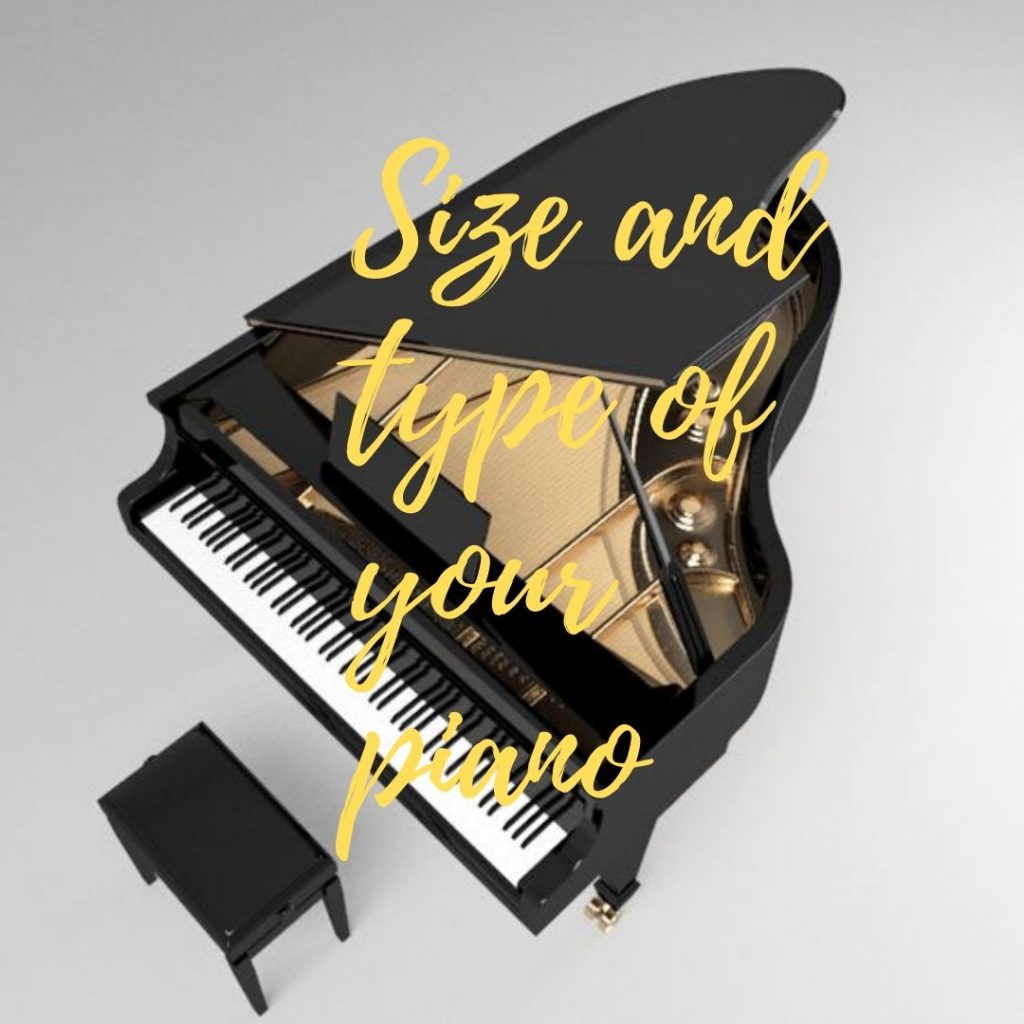 2. Distance to relocation
A moving company typically charges its clients by the mileage; therefore, moving across town is cheaper than moving across the country. The company computes the extra fuel and time they will need to reach the new location.
3. Physical challenges of the locations for pickup and delivery
The difficulty of getting the item in or out of the house adds to the moving cost.
There is an extra charge for moving the equipment along staircases outside and inside the building, either per step or per staircase. Moving a piano needs experience and skills from its handlers, and in some cases, they may need specialized tools and equipment that increases the cost. The movers must know how many staircases they have to pass before they can reach your new home, so their cost estimate can be more accurate. They need all the details so they can prepare the tools and equipment they are going to need. Other obstacles that increase the cost of moving include hilly terrain, grass, brick or gravel walkway, narrow doorways, sharp turns, tight spaces, and spiral staircases. The movers might need a crane if your home is on the upper floor of a condominium or apartment building.
Moving house is costly, and the cost can considerably increase if you have a piano to move. Be sure to let the movers know of the possible difficulties and obstacles they may encounter at your old location and the new one. Assessing the risks, bringing the right equipment, and appointing the right workers will ensure that your piano will reach your new site safely.
Also, keep in mind that we have the lowest price guarantee. We beat any quote you can get from Pro Piano Move to Martinson Piano Moving & Storage. As a matter of fact, use our online quote calculator for an instant piano move quote.