PIANO TUNING IN ALDERWOOD MANOR
Our piano tuners in Alderwood Manor are highly professional. Regardless of your piano's age, they will do their best to adjust the spring tension and replace any component that keeps it from sounding perfect. With our expert service, you can be assured that your piano is tuned properly at a pocket-friendly cost.
COST of Piano Tuners at Alderwood Manor: $175-$300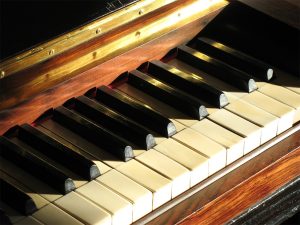 PIANO MOVING IN ALDERWOOD MANOR
As Alderwood Manor's best piano moving company, hiring us will ensure that your instrument receives the right attention and care. We have the tools to ensure that your piano's interiors and exteriors remain pristine. With our economical deals, you know you're making the right choice.
COST: Piano moves in the Alderwood Manor area begin at $275 for upright pianos and $350 for grand pianos. We also offer in-home moves starting at $125 for upright pianos and $175 for grand pianos.
PIANO REPAIRS IN ALDERWOOD MANOR
For our clients in Alderwood Manor and nearby locales, we promise to fix any problem with your grand or upright pianos at the most affordable prices. Our experienced technicians will keep your precious instruments in the best condition. Furthermore, we can efficiently fix any problem regarding the soundboards, strings, pedals, hammers, casing, and keyboard.
COST: $95/hour
PIANO RESTORATIONS IN ALDERWOOD MANOR
We furnish our customers in Alderwood Manor with exceptional piano restoration deals. With our highly skilled technicians, you can rest assured that your old pianos will work properly again. Depending on the extent of the project, we can provide you with deals that suit your budget. Our meticulous technicians will work hard to restore your pianos to their original beauty quickly.
COST: Prices are determined on a case-by-case basis.
PIANO STORAGE IN ALDERWOOD MANOR
Should you find yourself moving to a smaller house and you don't have any space for your instrument, you don't need to fret. We provide exceptional storage for your pianos in a thermally controlled environment at a fair fee. In addition, we will store your prized instruments safely and securely until you need them back.
COST: $60/month for upright pianos and $75/month for grand pianos.