PIANO TUNING IN ARLINGTON
Our piano tuners in Arlington work on out-of-tune pianos at the most affordable prices in the city. They will provide exceptional service to ensure your instrument looks and sounds better than before. In addition, we can bring the intervals back in tune to ensure your pianos produce the best music again.
COST of Piano Tuners in Arlington: $175-$300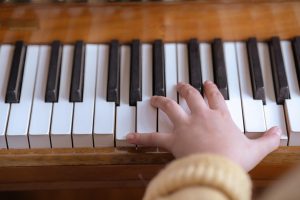 PIANO MOVING IN ARLINGTON
Whenever you need to move your piano, we'll bring them to the destination in as pristine condition as possible. We are your best choice for local or out-of-state moves, and with our highly competitive rates, you know you've got the best deal around.
COST: Piano moves in the Arlington area begin at $275 for upright pianos and $350 for grand pianos. We also offer in-home moves starting at $125 for upright pianos and $175 for grand pianos.
PIANO REPAIRS IN ARLINGTON
We are the best piano repair company in Arlington. Our dedicated piano technicians assure you that no matter the problem with your keys, strings, springs, and soundboards, they'll be properly attended to as quickly as possible. With our affordable fees, you know that you will get the best deals every time.
COST: $95/hour
PIANO RESTORATIONS IN ARLINGTON
We are your trusted partner in restoring and returning your valued pianos to life. With our proven track record, we are the ones you can lean on should you decide to have your heirloom pianos restored or customized. We can also fix soundboards to make your instruments sound good again.
COST: Prices are determined on a case-by-case basis.
PIANO STORAGE IN ARLINGTON
We are Arlington's best option whenever you need your treasured pianos stored for some time. With our temperature and humidity-controlled storage areas, you can be assured that your pianos will be properly taken and kept until you need them back. Whether you need them stored for a short or long time, we provide the best deals.
COST: $60/month for upright pianos and $75/month for grand pianos.