PIANO TUNING IN BRIER
Our piano tuners in Brier provide options for clients looking to tune up their pianos. They have a wide experience in the field. Prices vary depending on how out-of-tune strings may be and if multiple tuning sessions need to take place but rest assured that our experts have you covered.
COST of Piano Tuners in Brier: $175-$300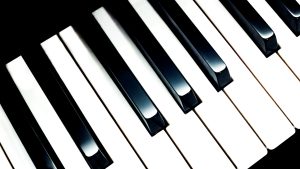 PIANO MOVING IN BRIER
Let us take the hassle out of relocating your piano. Our expert team of movers is always up for a challenge and equipped to handle any move, whether local, long-distance, or across state lines. Request an estimate today and find out how our professional piano movers in Brier can help you make this transition seamless.
COST: Piano moves in the Brier area begin at $275 for upright pianos and $350 for grand pianos. We also offer in-home moves starting at $125 for upright pianos and $175 for grand pianos.
PIANO REPAIRS IN BRIER
From sticky keys to pedal repairs, we provide all the piano repair services you need for a top-notch playing experience. Most of these can be taken care of during our tuning process with no extra cost, giving your instrument the perfect sound it needs.
COST: $95/hour
PIANO RESTORATIONS IN BRIER
Piano Moving Art provides unparalleled instrument care in Brier, restoring and preserving pianos to their former glory whether you need the case refinished or a complete rebuild service, our expert technicians guarantee quality craftsmanship with every project, bringing your musical masterpiece back to life.
COST: Prices are determined on a case-by-case basis.
PIANO STORAGE IN BRIER
We at Piano Moving Art provide secure, climate-controlled storage services for pianos of all sizes. Whether you're looking to store your instrument long or short-term, you can rest easy knowing that it will remain pristine at our specialized storage facility.
COST: $60/month for upright pianos and $75/month for grand pianos.