PIANO TUNING IN BURIEN
Our piano tuners in Burien will carefully adjust the tension on your piano strings and bring out their best potential sound. We use the latest tools to ensure you'll hear a perfectly tuned sound from your instrument as if it just came out of the factory. Trust our reliable services for top-notch maintenance at highly affordable prices.
COST of Piano Tuners in Burien: $175-$300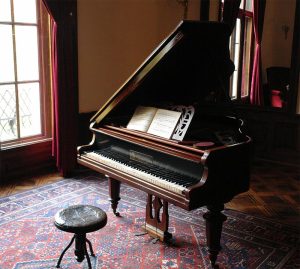 PIANO MOVING IN BURIEN
Trust our expert piano movers to care for your treasured instruments. With years in the industry, we are adept at relocating pianos regardless of brand, type, or age, whether across town or states away. You can feel confident that we will tailor every move with cost-effective solutions to make the most bang for your buck.
COST: Piano moves in the Burien area begin at $275 for upright pianos and $350 for grand pianos. We also offer in-home moves starting at $125 for upright pianos and $175 for grand pianos.
PIANO REPAIRS IN BURIEN
Our experienced piano technicians in Burien will fix your instrument with utmost care and attention. From sticky keys and damaged hammers to chipped soundboards, no job's too big or small for us. We offer competitive rates on our expert repairs so that you can once again take pride in the beautiful music created by your beloved pianos.
COST: $95/hour
PIANO RESTORATIONS IN BURIEN
Our professional piano care team commits to helping customers in Burien so that their instruments remain perfect inside and out. Our piano restoration specialists will get the job done right the first time, whether it's upright or grand. They will efficiently attend to the issues you are experiencing with the internal mechanics like casings, springs, strings, or anything else,
COST: Prices are determined on a case-by-case basis
PIANO STORAGE IN BURIEN
Whether you are downsizing or in between moves, our piano storage solutions will give your precious instruments the protection they deserve. Our technicians have vast experience preserving pianos of all sizes and guarantee their safety in a humidity- and thermally-regulated environment. This will preserve their beauty and function.
COST: $60/month for upright pianos and $75/month for grand pianos.