PIANO TUNING IN CASCADE-FAIRWOOD
Our excellent piano tuners in Cascade-Fairwood can accurately adjust the strings as required to maintain the piano in a consistent state of play. It is in our best interest to maintain your piano's quality and durability, especially its sound's richness, as tuning ensures that the piano will play in harmony and sound well.
COST of Piano Tuners in Cascade-Fairwood: $175-$300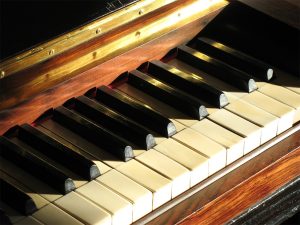 PIANO MOVING IN CASCADE-FAIRWOOD
Moving your piano alone can be stressful and cause serious harm if you do not have the tools and experience. However, you can rest easy knowing that we can move your instrument at an affordable rate. Our trained piano movers have years of experience safely transporting pianos and provide a no-hassle, damage-free piano moving guarantee.
COST: Piano moves in the Cascade-Fairwood area begin at $275 for upright pianos and $350 for grand pianos. We also offer in-home moves starting at $125 for upright pianos and $175 for grand pianos.
PIANO REPAIRS IN CASCADE-FAIRWOOD
Our expert technicians will service your pianos efficiently and ensure they are always in tune. We provide Cascade-Fairwood with affordable, high-quality piano repair service. Our piano repair and maintenance professionals will take good care of your instrument and address any issues with the interior or external components.
COST: $95/hour
PIANO RESTORATIONS IN CASCADE-FAIRWOOD
If you want to restore your piano, you don't have to travel anywhere else. We can make your old piano sound as good as new. Our restoration, repair, and maintenance works in Cascade-Fairwood ensure that it will continue to play beautifully for many more years.
COST: Prices are determined on a case-by-case basis.
PIANO STORAGE IN CASCADE-FAIRWOOD
Pianos are not suitable for sitting in most storage spaces. If you need safe and secure piano storage n Cascade-Fairwood we have the best facilities and equipment to keep your piano in beautiful condition. Humidity and temperature levels are carefully controlled inside our facilities.
COST: $60/month for upright pianos and $75/month for grand pianos.