PIANO TUNING IN CLINTON
Our piano tuners in Clinton provide top-notch service to tune your piano perfectly. Over time, the high strain causes the strings of the piano to loosen gradually. You can prolong the life of your piano and regularly correct its pitch by finding a good technician like those we have in our company. They have years of experience and training.
COST of Piano Tuners in Clinton: $175-$300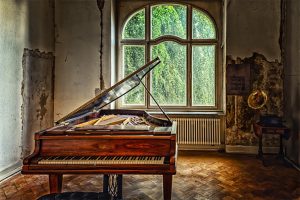 PIANO MOVING IN CLINTON
Piano moving in Clinton has never been this easy. We can bring your piano anywhere you want. Our expert piano movers guarantee hassle-free transport at an affordable rate. We also provide all the necessary equipment and the right vehicles to protect your instrument from any damage.
COST: Piano moves in the Clinton area begin at $275 for upright pianos and $350 for grand pianos. We also offer in-home moves starting at $125 for upright pianos and $175 for grand pianos.
PIANO REPAIRS IN CLINTON
All pianos need regular repairs, especially on certain parts such as the plate, soundboard, and bridge. A trusted technician who can efficiently do the maintenance can save you from stress. We have proficient technicians who can help with your piano repair needs.
COST: $95/hour
PIANO RESTORATIONS IN CLINTON
We understand the joy that our instruments can bring us. However, it is inevitable for them to deteriorate over time. We can restore your piano's soundboard, cabinet, and case, install new strings and other moving parts, and refinish it to your preferred aesthetics.
COST: Prices are determined on a case-by-case basis.
PIANO STORAGE IN CLINTON
A customized space is necessary to ensure the long-term integrity of the piano's interior components, such as the keyboard, strings, and frame. Our storage facility in Clinton is meticulously built to suit the needs of every piano. It has the right humidity and temperature for every changing season.
COST: $60/month for upright pianos and $75/month for grand pianos.