PIANO TUNING IN COUPEVILLE
Our professional piano tuners in Coupeville ensure top-notch services. With our extensive years of experience, we can restore your piano's sound to its original state like when you first purchased it. In addition, we use the latest and most advanced equipment, and our prices are competitive.
COST of Piano Tuners in Coupeville: $175-$300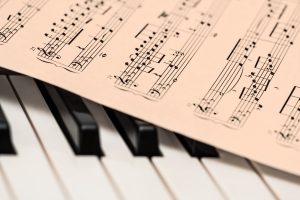 PIANO MOVING IN COUPEVILLE
Our experienced piano movers in Coupeville recognize the importance of your piano to you. We have taken great care in handling pianos over time and have considered challenges like long-distance moves. No matter how far it has to go, we offer local and long-distance moving services and ensure your piano gets to its new home safely and soundly.
COST: Piano moves in the area begin at $275 for upright pianos and $350 for grand pianos. We also offer in-home moves starting at $125 for upright pianos and $175 for grand pianos.
PIANO REPAIRS IN COUPEVILLE
Our skilled technicians in Coupeville can fix your piano and make it look as good as it did when it was new. Whether it's sticking keys or pedal repair, they can restore your piano to its best condition. You don't have to worry about anything, and you can enjoy our services without breaking the bank.
COST: $95/hour
PIANO RESTORATIONS IN COUPEVILLE
We understand that your piano is valuable and you don't want to replace it. That's why our skilled technicians are here to help restore its beauty and completely rebuild it without spending too much. We provide high-quality services that meet your needs and keep your piano safe.
COST: Prices are determined on a case-by-case basis.
PIANO STORAGE IN COUPEVILLE
If you are in Coupeville and planning to go elsewhere without your piano, there's no need to worry. We provide short- and long-term piano storage for all sizes. Rest assured that our facility has the right equipment to protect your piano from temperature and humidity.
COST: $60/month for upright pianos and $75/month for grand pianos.