PIANO TUNING IN DISHMAN
Our piano tuners in Dishman provide reliable, trustworthy, and affordable piano tuning services to get their cherished piano's sound in top shape. The cost depends on the piano's dissonance and the number of tunings needed to get the desired sound.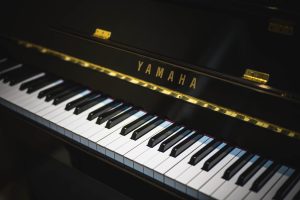 COST of Piano Tuners in Dishman: $175-$300
PIANO MOVING IN DISHMAN
Moving a piano can be tricky, but our team of experienced piano movers is up for the challenge. We know every move is different. Therefore, we take extra care to transport your piano safely. We can carefully move your piano locally, regionally, or out of state.
COST: Piano moves in the Aberdeen area begin at $275 for upright pianos and $350 for grand pianos. We also offer in-home moves starting at $125 for upright pianos and $175 for grand pianos.
PIANO REPAIRS IN DISHMAN
Maintaining a piano is essential to ensure its longevity and optimal performance. Thus, we offer a full range of piano repair services, including repairs for buzzing sounds and key top chips and cracks. Our skilled technicians are trained to diagnose and fix these issues efficiently and effectively.
COST: $95/hour
PIANO RESTORATIONS IN DISHMAN
Pianos are musical instruments and works of art; that's why we're so passionate about preserving and restoring them. Our experts at Dishman are very good at rebuilding your piano from the ground up. They aim to exceed your expectations with quality, attention, and excellence.
COST: Prices are determined on a case-by-case basis
PIANO STORAGE IN DISHMAN
Sometimes you need to store your piano temporarily, so we offer short-term and long-term storage services for pianos of all sizes in Dishman. With our thermally-controlled facility, You can be sure that your piano is in good hands, safe and secure, and will be returned to you in the same condition as when you entrusted it to us.
COST: $60/month for upright pianos and $75/month for grand pianos.