usPIANO TUNING IN EDGEWOOD
Our piano tuners in Edgewood will tune your instrument into something that will surprise you. We are here to give you the best piano tuning services for your instrument. We have the right tuning tools to make your piano sound as if it's new.
COST of Piano Tuners in Edgewood: $175-$300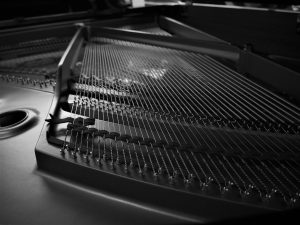 PIANO MOVING IN EDGEWOOD
Piano moving can be one of the most difficult activities that you will have in Edgewood. Apart from the stress and hassle it offers, it can consume much time, effort, and money. If you need the best piano moving service provider, we can help you. We will move your piano in the most secure and safest condition.
COST: Piano moves in the Edgewood area begin at $275 for upright pianos and $350 for grand pianos. We also offer in-home moves starting at $125 for upright pianos and $175 for grand pianos.
PIANO REPAIRS IN EDGEWOOD
Repairing your piano in Edgewood can be challenging, especially if you don't have the skills and knowledge to do it. We offer piano repair services with the help of our skilled and professional people. They use the right equipment suitable for the repair needs of your piano. We also give our piano repair services at a budget-friendly price.
COST: $95/hour
PIANO RESTORATIONS IN EDGEWOOD
Restoring your piano in Edgewood is one way of saving money, especially if you have a limited budget. If you have an old piano and want to make it appear as if it is new, don't hesitate to get in touch with our company. We will use our advanced tools and equipment to transform your instrument into something beyond what you expect. Get in touch with us today.
COST: Prices are determined on a case-by-case basis.
PIANO STORAGE IN EDGEWOOD
We provide piano storage services at a temperature- and humidity-controlled facility. We offer a secure and safe place for your instrument without compromising its exterior and interior parts. You will get your piano back as soon as you notify us.
COST: $60/month for upright pianos and $75/month for grand pianos.