PIANO TUNING IN EDMONDS
Our piano tuners in Edmonds provide top-notch piano tuning services regardless of the age of your piano. We promise to adjust its parts and replace some components for a perfect sound. With our expert piano tuning services, you can be assured of having a properly tuned piano at a budget-friendly cost.
COST of Piano Tuners in Edmonds: $175-$300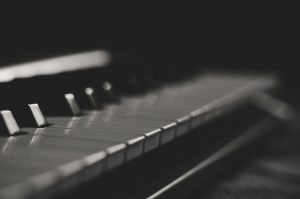 PIANO MOVING IN EDMONDS
Our clients know us as the best and most chosen piano moving service provider in Edmonds. Hiring our team will ensure that your piano will receive the utmost care and attention. We use the right tools and ensure that your piano's exterior and interior parts will be safe and secure. You will not regret choosing us among other local piano moving service providers.
COST: Piano moves in the Edmonds area begin at $275 for upright pianos and $350 for grand pianos. We also offer in-home moves starting at $125 for upright pianos and $175 for grand pianos.
PIANO REPAIRS IN EDMONDS
For our clients and nearby locales in Edmonds, we promise to fix any problem your piano is experiencing. We have skilled repair technicians who are knowledgeable to handle whatever repair services your piano needs. They can fix strings, pedals, casing, and keyboard effectively. We also promise to give you the budget-friendly services you deserve to have.
COST: $95/hour
PIANO RESTORATIONS IN EDMONDS
We can restore your old pianos in Edmonds so you can use them again. We have skilled and professional technicians who use high-quality and advanced tools that will restore your piano to its old glory. They will restore the beauty of your piano if you avail of our top-notch piano restoration services.
COST: Prices are determined on a case-by-case basis.
PIANO STORAGE IN EDMONDS
Planning to move into a smaller place in Edmonds, yet don't have enough space for your piano? Worry no more, as we are here to help you out. We offer exceptional, safe, and secure storage for your pianos without compromising their quality. Our storage is safe, humidity- and temperature-controlled, and the price is budget-friendly. You are assured of having your instrument back safe and sound when you need it.
COST: $60/month for upright pianos and $75/month for grand pianos.