PIANO TUNING IN ENUMCLAW
Our piano tuners in Enumclaw provide high-quality tuning services that will make the sound of your instrument amazing and perfect. We have the right tools for tuning purposes and the best team of experts who will render the service efficiently. Apart from that, we offer our service at a budget-friendly price.
COST of Piano Tuners in Enumclaw: $175-$300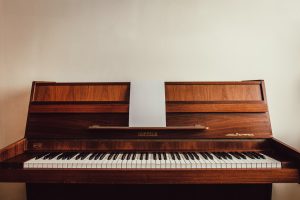 PIANO MOVING IN ENUMCLAW
Moving your piano at Enumclaw will never be a hassle anymore. We have a skilled team of experts and professionals equipped with the right knowledge to handle piano movement in the place. No matter how far or near your place is, we assure you that you can move your piano without experiencing hassle. Get in touch with our company today!
COST: Piano moves in the Enumclaw area begin at $275 for upright pianos and $350 for grand pianos. We also offer in-home moves starting at $125 for upright pianos and $175 for grand pianos.
PIANO REPAIRS IN ENUMCLAW
Repairing your piano is made possible with our repair services in Enumclaw. Our experts will repair your piano's parts, such as its keyboard, pedals, and all other parts. We also use the latest high-quality tools for repairing your piano.
COST: $95/hour
PIANO RESTORATION IN ENUMCLAW
With our company's help, piano restoration in Enumclaw will give you an extravagant new piano at home. Our experts are knowledgeable in restoring pianos. Regardless of age, our company will do its best to restore it and make it sound perfect again. We also offer our piano restoration services at the most affordable prices, so you need not worry about the money you will spend when you contact us.
COST: Prices are determined on a case-by-case basis.
PIANO STORAGE IN ENUMCLAW
Moving into a smaller space in Enumclaw will never be a hassle, especially when you have a bigger piano. We offer storage services where we store your piano in the safest and most secure place. Apart from that, we also promise not to compromise the quality of your piano since we have the best team of experts who will regularly monitor its condition.
COST: $60/month for upright pianos and $75/month for grand pianos.