PIANO TUNING IN FAIRWOOD
Our expert piano tuners in Fairwood provide comprehensive services at the lowest rate. Annual tunings are essential in preserving the instrument, especially in the first few years. With our expert tuners, you can ensure your regular piano tunings are professionally done.
COST of Piano Tuners in Fairwood: $175-$300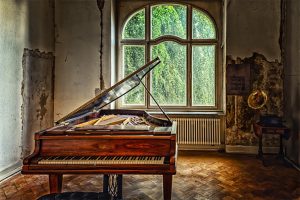 PIANO MOVING IN FAIRWOOD
If you need to move your piano anywhere in Fairwood, our experts will move your instrument safely and in excellent condition. We will address any concerns that you may have regarding your instruments, providing you with the best of our services.
COST: Piano moves in the Fairwood area begin at $275 for upright pianos and $350 for grand pianos. We also offer in-home moves starting at $125 for upright pianos and $175 for grand pianos.
PIANO REPAIRS IN FAIRWOOD
Everyone is passionate about preserving the beauty and quality of pianos by adeptly repairing any issues. Our expert technicians in Fairwood can skillfully inspect problems and utilize the latest gadgets to fix the instruments. We repair various issues, such as buzzing noises, stuck keys, and broken pedals.
COST: $95/hour
PIANO RESTORATIONS IN FAIRWOOD
The longevity of an instrument depends on how often one [lays it. It will preserve the quality for several decades and establish a higher value. However, this can also depend on the restoration process. We guarantee to restore your piano to its former glory. The cost can vary depending on the extensiveness of the process.
COST: Prices are determined on a case-by-case basis. 
PIANO STORAGE IN FAIRWOOD
Our temperature-controlled environment will keep your piano at optimal condition. We provide secure storage for your valuable instrument for any length of time, from a few weeks to years. All of our storage units include temperature and humidity control to safeguard your expensive equipment.
COST:  $60/month for upright pianos and $75/month for grand pianos.