PIANO TUNING IN FORT LEWIS
Our piano tuners in Fort Lewis are among the most sought in the city, especially with our affordable rates. You can trust our skilled tuners to thoroughly adjust the keys and strings to meet the standard pitch. We can also answer any queries afterward and accommodate other piano services.
COST of Piano Tuners in Fort Lewis: $175-$300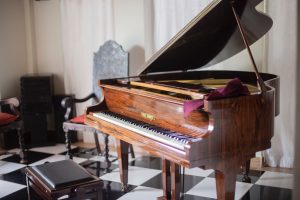 PIANO MOVING IN FORT LEWIS
Our goal is to make piano moving as stress-free as possible. We can get your piano where it needs to go in and out of Fort Lewis. As we specialize in transporting pianos, we are well-versed in handling every model. Your instrument will arrive on time and in pristine condition, guaranteed.
COST: Piano moves in the Fort Lewis area begin at $275 for upright pianos and $350 for grand pianos. We also offer in-home moves starting at $125 for upright pianos and $175 for grand pianos.
PIANO REPAIRS IN FORT LEWIS
We will tune and repair your piano to perfection to sound better, last longer, and be easier to play. Our experienced technicians focus on keeping pianos in good working order. We provide the lowest price in the city for repairing pianos of any brand or model.
COST: $95/hour
PIANO RESTORATIONS IN FORT LEWIS
The sound and tone of a restored piano can be far more astounding than its original condition. Using the latest innovations, we can achieve this with our highly skilled technicians. We can restore anything from the soundboard to the strings, pin block, bridges, or keyboard.
COST: Prices are determined on a case-by-case basis.
PIANO STORAGE IN FORT LEWIS
Our clients entrust us with the care of their valuable musical instruments, which we consider a great honor. Because of our extensive experience and meticulous attention to detail, we can safely store any make and model of pianos. We guarantee a smooth transfer procedure, whether you require long-term or short-term storage in one of our climate-controlled storage.
COST: $60/month for upright pianos and $75/month for grand pianos.