PIANO TUNING IN FREELAND
Our expert piano tuners in Freeland take great pride in bringing pianos to their greatest potential. Our reputable piano tuning services can help you maintain your instrument's excellent condition, especially its standard pitch. Aside from high-quality deliverables and excellent customer service, we also offer the lowest rates.
COST of Piano Tuners in Freeland: $175-$300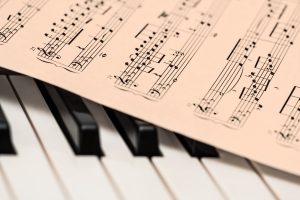 PIANO MOVING IN FREELAND
Due to their bulk and fragility, transporting pianos is often extensive and a hassle. However, you can count on us to move your instrument quickly and without damage. As piano transportation is our expertise, we are familiar with every make and model. You can count on getting your instrument on schedule and in perfect shape.
COST: Piano moves in the Freeland area begin at $275 for upright pianos and $350 for grand pianos. We also offer in-home moves starting at $125 for upright pianos and $175 for grand pianos.
PIANO REPAIRS IN FREELAND
Our goal is to ensure that pianos are in their best shape. When it comes to piano repairs, we provide the best value in the city for both upright and grand pianos. Our experts use innovative solutions and the latest technology to fix the most minor issues, from the pedals to the casing.
COST: $95/hour
PIANO RESTORATIONS IN FREELAND
Maintaining a high-quality piano for many decades demonstrates care and dedication to the instrument. Our world-class restoration process employs only the highest quality materials and traditional methods. We will restore your piano will to its best condition. Our restored pianos are unique pieces that set the standard for modern pianos.
COST: Prices are determined on a case-by-case basis.
PIANO STORAGE IN FREELAND
We ensure a seamless transfer and climate-controlled storage for both long-term and short-term. Our storage facilities provide temperature and humidity control to protect and maintain the instrument's quality through time. Due to our considerable knowledge of this expertise, we can securely store any brand or piano model.
COST: $60/month for upright pianos and $75/month for grand pianos.