PIANO TUNING IN GIG HARBOR
Our piano tuners in Gig Harbor are highly professional and experienced. Choosing a long-term skilled piano tuner is a great investment in prolonging the longevity and maintaining the quality of your instrument. We offer competitive rates depending on the tuning service you would like to avail of.
COST of Piano Tuners in Gig Barbor: $175-$300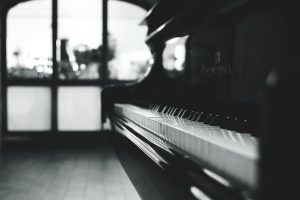 PIANO MOVING IN GIG HARBOR
Do not move your piano on your own as it is stressful and can damage your instrument irreparably, especially if you do not have the right equipment. However, you can relax knowing we can help you transport your piano without damage and on time. As an expert piano mover, we have all the equipment and vehicle to transport your piano safely.
COST: Piano moves in the Gig Harbor area begin at $275 for upright pianos and $350 for grand pianos. We also offer in-home moves starting at $125 for upright pianos and $175 for grand pianos.
PIANO REPAIRS IN GIG HARBOR
Our experienced piano repair technicians in Gig Harbor will repair, tune, and maintain your piano. With us, you don't have to pay much for our high-quality repair service. You can get the right piano care with us, as our piano experts can fix your instrument's components, from the keyboard to its casing.
COST: $95/hour
PIANO RESTORATIONS IN GIG HARBOR
You don't have to look far to have your beloved piano restored. We can bring life to your old piano and make it sound brand-new again. Using the latest gadgets, our technicians can restore the keyboards, casing, pins, and hammers and refinish them to your desired aesthetic.
COST: Prices are determined on a case-by-case basis.
PIANO STORAGE IN GIG HARBOR
Your piano does not belong in the garage or a standard storage room if you want to keep it temporarily in a safe place. A piano requires utmost care and should be housed in a thermal-controlled facility where external factors do not drastically affect it. We provide the best storage facilities and equipment to maintain your piano's pristine condition.
COST: $60/month for upright pianos and $75/month for grand pianos.