PIANO TUNING IN INGLEWOOD-FINN HILL
Our experienced piano tuners in Inglewood-Finn Hill provide the most thorough services for tuning pianos at affordable prices. Maintaining a piano includes tuning it at least once a year, particularly in the first few years. If you enlist our services, you can be certain that a skilled technician will tune your piano regularly.
COST of Piano Tuners in Inglewood-Finn Hill: $175-$300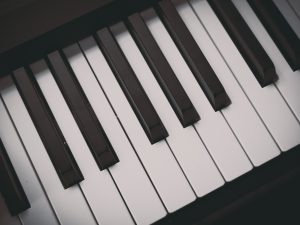 PIANO MOVING IN INGLEWOOD-FINN HILL
We can get your piano where it needs to go in Inglewood-Finn Hill. Your instrument will arrive on time and without any damage, guaranteed. If you have any issues or queries with your instruments, we will fix them and give you our full attention.
COST: Piano moves in the Inglewood-Finn Hill area begin at $275 for upright pianos and $350 for grand pianos. We also offer in-home moves starting at $125 for upright pianos and $175 for grand pianos.
PIANO REPAIRS IN INGLEWOOD-FINN HILL
Everyone is dedicated to maintaining the beauty and quality of pianos by expertly repairing any concerns. Our skilled technicians in the city can expertly check issues and repair devices using the latest gadgets. We fix various problems, including buzzing sounds, sticky keys, and damaged pedals.
COST: $95/hour
PIANO RESTORATIONS IN INGLEWOOD-FINN HILL
Although the lifetime of an instrument is determined by how often it is played, conserving a quality piano for many decades creates a greater value. We guarantee to carefully and meticulously restore your piano. The cost varies based on the extent of the process.
COST: Prices are determined on a case-by-case basis.
PIANO STORAGE IN INGLEWOOD-FINN HILL
If you're looking for a safe, climate-controlled place to store your piano, look no further. We are also in Inglewood-Finn Hill. We can safely keep your instrument for a few weeks or as long as many years. Our storage facilities are extensive and can accommodate any piano model or size.
COST: $60/month for upright pianos and $75/month for grand pianos.