PIANO TUNING IN ISSAQUAH
Our expert piano tuners in Issaquah provide top-quality piano tuning services. We have a great team of technicians that take advantage of our state-of-the-art equipment, resulting in exceptional tuning of your beloved instrument. That is why you should trust us for all your piano tuning needs.
COST of Piano Tuners in Issaquah: $175-$300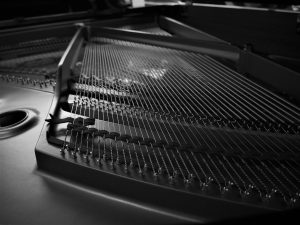 PIANO MOVING IN ISSAQUAH
We are your go-to source for professional piano moving services in Issaquah. Our experienced team of movers uses specialized equipment and techniques to ensure that your piano is transported safely and securely. We understand your instrument's sentimental and monetary value, which is why we take great care in every step of the moving process.
COST: Piano moves in the Issaquah area begin at $275 for upright pianos and $350 for grand pianos. We also offer in-home moves starting at $125 for upright pianos and $175 for grand pianos.
PIANO REPAIRS IN ISSAQUAH
We provide exceptional piano repairs in Issaquah. Our skilled technicians have years of experience repairing all types of pianos, from minor repairs to full-scale restorations. Doing such tasks is demanding enough to achieve the highest quality possible, so we ensure that we only use top-caliber tools and equipment to accomplish every project.
COST: $95/hour
PIANO RESTORATIONS IN ISSAQUAH
We offer expert piano restorations in Issaquah. Our team of skilled technicians has experience in restoring all types of pianos to their original condition, from uprights to grand pianos. We use the highest quality materials and techniques to restore your piano to its former glory, both aesthetically and sonically.
COST: Prices are determined on a case-by-case basis.
PIANO STORAGE IN ISSAQUAH
We provide secure piano storage services in Issaquah. Our team utilizes a climate-controlled storage facility that stores all kinds of pianos with maximum protection. Whether you need short-term or long-term storage, our team of experts will carefully transport and store your piano, ensuring it remains in optimal condition until you're ready.
COST: $60/month for upright pianos and $75/month for grand pianos.