PIANO TUNING IN KENMORE
Our piano tuners in Kenmore have years of experience and commitment to excellence. For the longest time, we have been the premier provider of piano tuning services. We have an amazing and accommodating team of piano tuning technicians that take advantage of their expertise to get the job done. Our clients trust us.
COST of Piano Tuners in Kenmore: $175-$300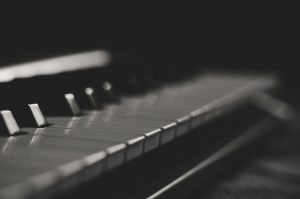 PIANO MOVING IN KENMORE
We are the go-to piano moving company in Kenmore. Our experienced team of movers uses specialized equipment and techniques to transport your piano safely and securely to its new location. Whether you're moving locally or long-distance, we have the expertise to handle all types of pianos, from upright to grand.
COST: Piano moves in the Kenmore area begin at $275 for upright pianos and $350 for grand pianos. We also offer in-home moves starting at $125 for upright pianos and $175 for grand pianos.
PIANO REPAIRS IN KENMORE
We offer comprehensive piano repairs in the city of Kenmore. Your piano might encounter various problems over time, and that is what our team of expert repairmen is the most competitive at. We will bring back to life your piano with our high-quality, top-grade piano parts and attachments.
COST: $95/hour
PIANO RESTORATIONS IN KENMORE
Our team is the premier provider of piano restorations in Kenmore. We have a group of skilled craftsmen who use traditional techniques and the finest materials to bring new life to your old or damaged piano. From refinishing to restringing, we take pride in our attention to detail and commitment to excellence.
COST: Prices are determined on a case-by-case basis.
PIANO STORAGE IN KENMORE
We provide secure and affordable piano storage services in Kenmore. Our climate-controlled storage enclosure will protect your piano from humidity, temperature changes, and other environmental factors that can cause damage. Whether you need short-term or long-term storage, we offer flexible options to fit your needs.
COST: $60/month for upright pianos and $75/month for grand pianos.