PIANO TUNING IN KIRKLAND
Our reliable piano tuners in Kirkland provide amazing piano tuning services. They prioritize a crisp-sounding piano. No matter your proficiency level in playing the piano, we offer affordable and timely services that will keep your piano playing beautifully for years to come.
COST of Piano Tuners in Kirkland: $175-$300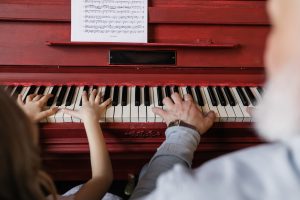 PIANO MOVING IN KIRKLAND
Moving a piano can be daunting, but we make it easy! Our team of trained professionals offers reliable piano moving services in Kirkland and the surrounding areas. We will move your piano safely and securely without any damage. Whether you're moving across town or the country, we've got you covered.
COST: Piano moves in the Kirkland area begin at $275 for upright pianos and $350 for grand pianos. We also offer in-home moves starting at $125 for upright pianos and $175 for grand pianos.
PIANO REPAIRS IN KIRKLAND
Is your piano in need of repair? Our dedicated team is here to help! Our skilled technicians offer comprehensive piano repairs in Kirkland and the surrounding areas. We use advanced equipment and techniques to fix broken keys and pedals and restore them to their optimal condition.
COST: $95/hour
PIANO RESTORATIONS IN KIRKLAND
Looking to restore your old or antique piano? We offer top-quality piano restorations in Kirkland and the surrounding areas. Our skilled technicians have years of experience in restoring pianos of all makes and models, using only the highest-quality materials and techniques to ensure your piano looks and sounds its best.
COST: Prices are determined on a case-by-case basis.
PIANO STORAGE IN KIRKLAND
Do you need a safe and secure place to store your piano? We are a company that offers reliable piano storage services in Kirkland and the surrounding areas. We will keep your piano in optimal condition with our state-of-the-art and climate-controlled storage facility.
COST: $60/month for upright pianos and $75/month for grand pianos.