PIANO TUNING IN LAKE FOREST PARK
Our piano tuners in Lake Forest Park provide top-notch yet budget-friendly piano tuning services. Our piano technicians and professional tuners are equipped with the right skills and materials to ensure your piano is in tune. They are experts in adjusting the tensions of the strings, aligning the interval, and checking the overall condition of your instrument.
COST of Piano tuners in Lake Forest Park: $175-$300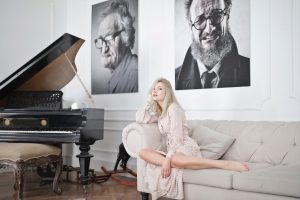 PIANO MOVING IN LAKE FOREST PARK
Moving your piano from one place to another can be an enormous job. But if you are from Lake Forest Park, we can make your life much easier. Our professionally trained movers can safely transport your piano, whether upright, baby grand, spinet, or concert grand. A tailor-made deal will be presented to you upon submitting specific move details.
COST: Piano moves in the Lake Forest Park area begin at $275 for upright pianos and $350 for grand pianos. We also offer in-home moves starting at $125 for upright pianos and $175 for grand pianos.
PIANO REPAIRS IN LAKE FOREST PARK
Musicians can often feel and hear when something is wrong with their instruments, no matter how minor the flaws are. In this case, do not wait for the damage to spread; bring in a professional piano technician to assess and repair your piano. Our meticulous technicians are trained to address aural and mechanical problems, such as broken strings, hammer splits, and abused cabinetry.
COST: $95/hour
PIANO RESTORATIONS IN LAKE FOREST PARK
Your antique piano tells many stories and deserves to be restored to its former glory. We offer our clients from Lake Forest Park pocket-friendly deals to make their instruments look brand new. Our hands-on experience, innovations, techniques, and collective years of observation have made us experts in assessing and fixing the inevitable damages of an aging piano.
COST: Prices are determined on a case-by-case basis.
PIANO STORAGE IN LAKE FOREST PARK
Pianos are very sensitive to humidity and temperature changes. Storing a piano in a humid place can cause damage to its strings, hammers, and other internal components, causing notes to sound either sharp or flat. Luckily, we offer climate-controlled storage units where you can store your piano for several weeks or even years. So rest assured that your priced instrument is safe with us.
COST: $60/month for upright pianos and $75/month for grand pianos.