PIANO TUNING IN LAKE MORTON-BERRYDALE
Our expert piano tuners in Lake Morton-Berrydale provide tuning services at an affordable and reasonable price to ensure that the musical intervals between strings are correct and in tune. Your piano will sound flawless after availing of our tuning services.
COST of Piano Tuners in Lake Morton-Berrydale: $175-$300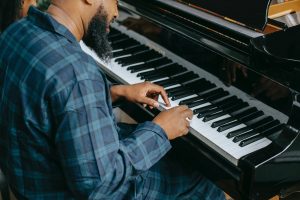 PIANO MOVING IN LAKE MORTON-BERRYDALE
Moving a large instrument like a grand or upright piano requires extra care, proper equipment, and knowledgeable movers. The slightest mistake can damage the appearance and quality of your piano. Thanks to our professionally trained and skillful movers, our piano moving services assure you that your piano will arrive at your new home or studio without a scratch.
COST: Piano moves in the Lake Morton-Berrydale area begin at $275 for upright pianos and $350 for grand pianos. We also offer in-home moves starting at $125 for upright pianos and $175 for grand pianos.
PIANO REPAIRS IN LAKE MORTON-BERRYDALE
If you have issues with dirty and sticky keys, broken strings, and rattling sounds, you can count on our trained technicians to fix your problems. Our team can assess your piano's issues and overall condition and proceed with the necessary steps to fix it. They will return your piano to its former glory.
COST: $95/hour
PIANO RESTORATIONS IN LAKE MORTON-BERRYDALE
We always cling to things that are important to us, like our old pianos. We have the perfect solution for our clients in Lake Morton-Berrydale who find it hard to let go of an old family piano or an antique.  Our specialists replace soundboards, do restringing and repair your piano's interior parts as part of our ur piano restoration services
COST: Prices are determined on a case-by-case basis.
PIANO STORAGE IN LAKE MORTON-BERRYDALE
If you are moving to a smaller home or going out of town for a while, you must find a temporary home for your piano. Our storage units are set at a temperature that's not too low or too high to avoid damage to your piano's hammers, strings, and other components. Your pianos will be safe and unscratched under our care.
COST: $60/month for upright pianos and $75/month for grand pianos.