PIANO TUNING IN LAKELAND NORTH
Our piano tuners in Lakeland North provide the best piano tuning services at the most reasonable price. They will make your piano sound flawless and divine, given the training and tools they possess. They are meticulous in tuning pianos, ensuring the musical intervals between strings are correct and precise.
COST of Piano Tuners in Lakeland North: $175-$300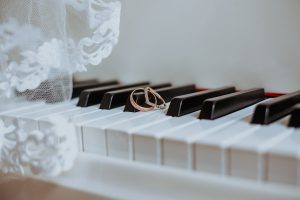 PIANO MOVING IN LAKELAND NORTH
Moving a piano from one place to another can be very stressful. Owners often worry about possible incidents that may damage their pianos. Lucky for our clients in Lakeland North and nearby areas, we have a team of professional movers that can ensure the safety of your pianos during a move. Rest assured that your pianos will be treated with utmost care and arrive unscratched at your new place.
COST: Piano moves in the Lakeland North area begin at $275 for upright pianos and $350 for grand pianos. We also offer in-home moves starting at $125 for upright pianos and $175 for grand pianos.
PIANO REPAIRS IN LAKELAND NORTH
No matter how much you try to care for your piano, it is impossible to prevent issues and damage. However, quickly addressing these problems is important to avoid further or bigger damage. Our skilled and detail-oriented technicians can assess your piano's condition and look for broken strings, dirty keys, and damaged hammers.
COST: $95/hour
PIANO RESTORATIONS IN LAKELAND NORTH
Antique pianos have a certain appeal that brand-new pianos do not have. This is why most of our Lakeland North clients restore their aging pianos instead of buying new ones. Piano restoration is a long process, but seeing your old piano return to its former glory is priceless. Our technicians can restring the piano, replace the soundboard, and repair other interior components.
COST: Prices are determined on a case-by-case basis.
PIANO STORAGE IN LAKELAND NORTH
Storage is very important if there is one thing that all piano owners agree on. This is because pianos are very sensitive to extreme temperatures and humidity. The good thing is that we provide temporary storage units with controlled temperature and humidity levels. Rest assured that we will treat your piano with care to avoid damage.
COST: $60/month for upright pianos and $75/month for grand pianos.