PIANO TUNING IN LAKEWOOD
Our piano tuners in Lakewood carry out the most reasonably priced piano tuning services. Our expertise is unquestioned, as we have expert technicians ready to attend to various concerns about troublesome strings and other components. We will see to it that your pianos will sound great again.
COST of Piano Tuning in Lakewood: $175-$300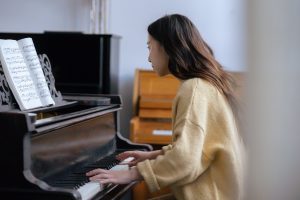 PIANO MOVING IN LAKEWOOD
Our clients call upon our piano moving expertise as they understand that we are the best in the business. With our exceptional services, we're the company people trust whenever they need their pianos moved to their desired location. We are the experts in long- and short-distance hauls at the most affordable deals.
COST: Piano moves in the Lakewood area begin at $275 for upright pianos and $350 for grand pianos. We also offer in-home moves starting at $125 for upright pianos and $175 for grand pianos.
PIANO REPAIRS IN LAKEWOOD
We carry out the best piano repairs in the Lakewood area. Our experts are adept at assessing the problems on your pianos and providing the right solutions at pocket-friendly rates. We can attend to damaged ivories, soundboards, pedals, and other components to keep your pianos sounding as perfect as possible.
COST: $95/hour
PIANO RESTORATIONS IN LAKEWOOD
Our company provides premium piano restoration services at the most budget-friendly deals in the Lakewood area. Our service experts are proficient in identifying and attending to various concerns surrounding your instruments. We will bring your pianos back to their original glory regardless of how extensive the damages may seem.
COST: Prices are determined on a case-by-case basis.
PIANO STORAGE IN LAKEWOOD
Our company provides clients in Lakewood and nearby areas with a world-class piano storage facility at the most economical prices. We are ready to store pianos regardless of age, brand, model, and size. We promise to take good care of your treasured possessions.
COST: $60/month for upright pianos and $75/month for grand pianos.