PIANO TUNING IN MAPLE VALLEY
Our expert piano tuners in Maple Valley will ensure your piano is perfectly in tune so you can enjoy beautiful music in your home or studio. Our team uses specialized tools and techniques to tune your piano accurately.
COST of Piano Tuners in Maple Valley: $175-$300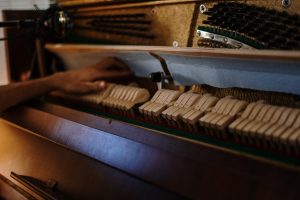 PIANO MOVING IN MAPLE VALLEY
If you are moving homes and need to transport your piano safely and securely, look no further than our professional piano moving service in Maple Valley. Our experienced team uses specialized equipment and techniques to ensure your piano is transported with the utmost care so that you can enjoy it in your new space without worry.
COST: Piano moves in the Maple Valley area begin at $275 for upright pianos and $350 for grand pianos. We also offer in-home moves starting at $125 for upright pianos and $175 for grand pianos.
PIANO REPAIRS IN MAPLE VALLEY
Is your piano in need of repair? Our skilled technicians provide high-quality piano repairs in Maple Valley. We have the expertise and tools to get your piano back in working order, from fixing broken keys to replacing strings.
COST: $95/hour
PIANO RESTORATIONS IN MAPLE VALLEY
Are you looking to restore your treasured piano to its former beauty? Our company in Maple Valley offers expert piano restorations. Our skilled technicians specialize in restoring vintage pianos, bringing them back to their original condition. We use only the highest quality materials and techniques to ensure a stunning result.
COST: Prices are determined on a case-by-case basis.
PIANO STORAGE IN MAPLE VALLEY
For a safe and secure place to store your piano, our company in Maple Valley offers piano storage solutions to keep your instrument in pristine condition. Our climate-controlled storage facilities will ensure the safety and protection of your piano with our specialized equipment.
COST: $60/month for upright pianos and $75/month for grand pianos.