PIANO TUNING IN MONROE
Our piano tuners in Monroe will bring your instrument back to life and enhance your musical experience. With years of experience, our piano tuners will give you the best service possible. We take pride in our attention to detail and strive to provide a personalized experience for each customer.
COST of Piano Tuners in Monroe: $175-$300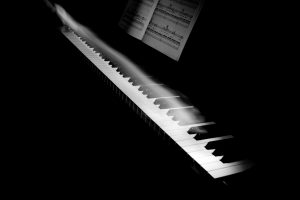 PIANO MOVING IN MONROE
Our piano moving service in Monroe is perfect for transferring your piano to a new home. We will protect your instrument during moving with specialized tools and techniques. Additionally, our experts will create a moving strategy that matches your needs and timeline.
COST: Piano moves in the Monroe area begin at $275 for upright pianos and $350 for grand pianos. We also offer in-home moves starting at $125 for upright pianos and $175 for grand pianos.
PIANO REPAIRS IN MONROE
We understand your piano's importance to you, so we take a personalized approach to each repair session, catering to your specific needs and preferences. Our team in Monroe only uses the best tools and repair methods to ensure your piano is back in its best condition.
COST: $95/hour
PIANO RESTORATIONS IN MONROE
We take a tailored approach to each restoration project as we recognize how much your old piano means to you and how important it is to restore it properly. From refinishing the exterior to repairing internal components, we have the expertise and experience to get the job done right.
COST: Prices are determined on a case-by-case basis
PIANO STORAGE IN MONROE
We know that your pianos are valuable instruments and have much meaning to you. Because of this, we provide climate-controlled storage solutions to preserve your piano from variable temperatures and humidity. Our facilities are monitored around the clock to provide your piano with the highest level of protection. We can accommodate both short-term and long-term storage requirements.
COST: $60/month for upright pianos and $75/month for grand pianos.