tPIANO TUNING IN MOUNTLAKE TERRACE
Our expert piano tuners in Mountlake Terrace provide professional tuning services regardless of what kind and how old your piano is. We promise to give you an instrument that produces beautiful and clear sounds. If your piano already produces harsh sounds, then it might be time for you to let your instrument undergo tuning processes. We are proud to say we have been in this service for several years.
COST of Piano Tuners in Mountlake Terrace: $175-$300
PIANO MOVING IN MOUNTLAKE TERRACE
If you're looking for the best, high-quality piano moving service provider in Mountlake Terrace, don't hesitate to contact us. We are here to help you move your piano most conveniently and safely. We have skilled and professional movers of all types and sizes of pianos. Rest assured that every move is manageable so your piano is on the right hand.
COST: Piano moves in the Mountlake Terrace area begin at $275 for upright pianos and $350 for grand pianos. We also offer in-home moves starting at $125 for upright pianos and $175 for grand pianos.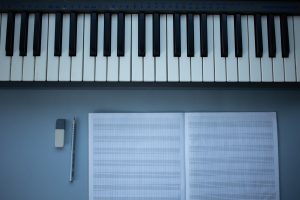 PIANO REPAIRS IN MOUNTLAKE TERRACE
With great skills and expertise, our technicians provide top-quality piano repair services in Mountlake Terrace. We will effectively manage everything and repair all details, from small to huge repairs. We have a wide array of repair tools and professional people who will repair your instrument and transform it as if nothing happened.
COST: $95/hour
PIANO RESTORATIONS IN MOUNTLAKE TERRACE
Restoring your piano in Mountlake Terrace will never be a problem. Our company is here to help you restore your piano regardless of its size, kind, and quality. We are here to provide solutions to your restoration problems with our tools. We also have professional and skilled technicians who are always ready to render restoration services.
COST: Prices are determined on a case-by-case basis.
PIANO STORAGE IN MOUNTLAKE TERRACE
Storing your piano in Mountlake Terrace is made easy and possible when you seek the piano storage services of Piano Moving Art. We are a one-call-away company ready to store your piano anytime you want. We will store your piano in the most convenient, secure, and temperature-controlled place.
COST: $60/month for upright pianos and $75/month for grand pianos.