PIANO TUNING IN NORMANDY PARK
Our professional piano tuners in Normandy Park provide top-quality piano tuning services. We offer only the best piano tuning services at a budget-friendly price. We promise that after our piano tuning services, your piano will be tuned properly regardless of what kind of music you want to play.
COST of Piano Tuners in Normandy Park: $175-$300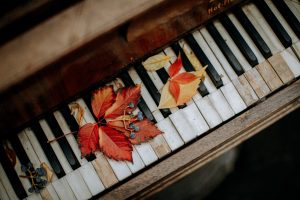 PIANO MOVING IN NORMANDY PARK
Moving an instrument like a piano in Normandy Park requires much time, effort, and expertise. You need to move the instrument from one location to another without damaging its parts. Our company has skilled and professional technicians who are knowledgeable in managing whatever kind of moving services your piano requires. Regardless of the size and kind of your piano, our movers can always manage to move it securely.
COST: Piano moves in the Normandy Park area begin at $275 for upright pianos and $350 for grand pianos. We also offer in-home moves starting at $125 for upright pianos and $175 for grand pianos.
PIANO REPAIRS IN NORMANDY PARK
Damaged keyboards, pedals, and all other piano parts will never be a problem when you are in Normandy Park. This is because our company at Piano Moving Art is here to respond to your needs. We repair whatever problem your piano is experiencing. Regardless of the parts, size, and kind of piano, we have professional and skilled technicians who will be assigned to your instrument.
COST: $95/hour
PIANO RESTORATIONS IN NORMANDY PARK
Piano restoration can be confusing, especially if you are not so sure of the company that will be managing your instrument. Our company is highly recognized for restoration services in Normandy Park because we give you a well-transformed piano as if it's new. Regardless of the age of your piano, we will do our best to restore it to its old glory.
COST: Prices are determined on a case-by-case basis
PIANO STORAGE IN NORMANDY PARK
At Piano Moving Art, we are pleased to provide secure piano storage services. Our experienced team of professionals will store your piano at the most convenient and safest place it deserves to have – in a temperature-controlled and humidity-controlled facility.
COST: $60/month for upright pianos and $75/month for grand pianos.