PIANO TUNING IN NORTH CREEK
Our expert piano tuners in North Creek render piano tuning services that will give you perfect piano sounds regardless of the music you will play. Tuning a piano requires patience, skills, and knowledge to attain perfect sound. We offer our service at a budget-friendly price since we don't want to be an additional burden to your piano dreams.
COST of Piano Tuners in North Creek: $175-$300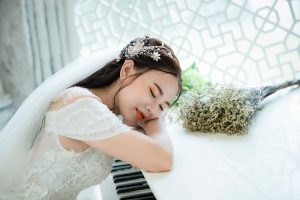 PIANO MOVING IN NORTH CREEK
In North Creek, piano moving can be difficult, especially if you are new to the place. If you are searching for professional movers in the place, we can help you. We have the best tools, equipment, and vehicle used for moving and a skilled and professional team of technicians who can manage the moving process.
COST: Piano moves in the North Creek area begin at $275 for upright pianos and $350 for grand pianos. We also offer in-home moves starting at $125 for upright pianos and $175 for grand pianos.
PIANO REPAIRS IN NORTH CREEK
Piano repairs in North Creek can be expensive, especially if many parts need repair. We will examine your piano and determine the kind of repair it needs with the help of our skilled technicians. We offer affordable yet high-quality services that suit your piano repair needs.
COST: $95/hour
PIANO RESTORATIONS IN NORTH CREEK
Restoring an old piano in North Creek is possible with our restoration services. No matter how old your piano is, we guarantee it will turn into something new. We have a wide array of tools to restore your piano. We also promise to let our skilled and best technicians handle your piano without causing any damage to the instrument.
COST: Prices are determined on a case-by-case basis.
PIANO STORAGE IN NORTH CREEK
Storing your piano in North Creek is hard, especially for those with limited space or need to leave their pianos for some time. If you don't know where to put your piano, you may contact us at Piano Moving Art. We are highly known for our piano storage services because of the kind of storage facility we have intended for your piano – humidity- and temperature-controlled.
COST: $60/month for upright pianos and $75/month for grand pianos.