PIANO TUNING IN OAK HARBOR
Our piano tuners in Oak Harbor are highly professional and trusted. Whenever your piano becomes out-of-tune, our seasoned technicians will attend to every issue efficiently. We're your best option to adjust the tensions on the strings and other parts to keep your grands and uprights sounding perfect.
COST of Piano Tuners in Oak Harbor: $175-$300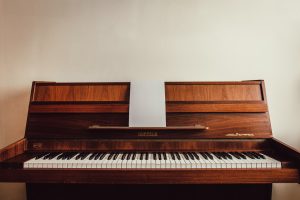 PIANO MOVING IN OAK HARBOR
Our company offers Oak Harbor residents reliable piano moving services at the most reasonable prices. Our skilled servicemen are adept at handling different concerns in transporting pianos regardless of age, brand, and size. You can be assured that your in-house, local, or regional transport requests will be handled accordingly.
COST: Piano moves in the Oak Harbor area begin at $275 for upright pianos and $350 for grand pianos. We also offer in-home moves starting at $125 for upright pianos and $175 for grand pianos.
PIANO REPAIRS IN OAK HARBOR
Piano Moving Art provides superior piano repair services at the most economical prices. You can rely on our experienced technicians whenever your pianos have sticky keys or damaged hammers. We are also capable of replacing soundboards, strings, and pedals. You can be assured that your pianos will be in the best shape after we finish caring for them.
COST: $95/hour
PIANO RESTORATIONS IN OAK HARBOR
Our company restores pianos regardless of size, age, and brand. With our outstanding piano restoration service offerings, we are your best choice in Oak Harbor to attend to different concerns to restore your valued piano to the best condition possible. In addition, you can be assured of budget-friendly rates to get your old piano working again.
COST: Prices are determined on a case-by-case basis.
PIANO STORAGE IN OAK HARBOR
We at Piano Moving Art are your best option in Oak Harbor whenever you need to store your upright or grand piano. Whether you need to store your piano for a short or long period, we'll protect it to your satisfaction. You'll get the best deals nearby with our top-rated temperature-controlled facility and highly affordable deals.
COST: $60/month for upright pianos and $75/month for grand pianos.