PIANO TUNING IN PARKLAND
Our piano tuners in Parkland provide the most reliable piano tuning services. Our fees are very reasonable, and our technicians are prompt and ready to lend a hand regardless of the concerns about your instruments. We are the company you can count on when you need immediate re-tuning of your grand or upright pianos.
COST of Piano Tuners in Parkland: $175-$300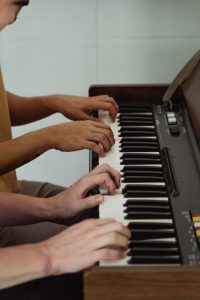 PIANO MOVING IN PARKLAND
As the most trusted piano moving company in Parkland, we promise to transport your treasured instruments as safely as possible. Regardless of your pianos' size, brand, and age, our movers will address your transportation requests quickly. We are the experts in handling short- and long-distance moves at the most competitively priced deals.
COST: Piano moves in the Parkland area begin at $275 for upright pianos and $350 for grand pianos. We also offer in-home moves starting at $125 for upright pianos and $175 for grand pianos.
PIANO REPAIRS IN PARKLAND
Our company provides exceptional piano repair deals in Parkland and nearby suburbs. Our technical expertise is unparalleled; our service experts are meticulous and professionally trained. We are your best option to attend to fixing damaged soundboards, replacing old strings and pedals, and other components that hinder your piano's smooth sounds.
COST: $95/hour
PIANO RESTORATIONS IN PARKLAND
We take pride in preserving the beauty and functionality of your pianos. No matter the problem on the interior or exterior of your instruments, we will see to it that we'll get things back on track. Our technicians will ensure that your prized pianos will get back their original splendor.
COST: Prices are determined on a case-by-case basis.
PIANO STORAGE IN PARKLAND
We offer homeowners in Parkland and neighboring areas the industry's most secure piano storage facility. With our top-notch staff, we assure you that your pianos wouldn't be damaged as we will store them properly in our temperature-controlled facility. You can rely on us for short or long-term storage, and we're confident that with our affordable rates, you'll get the best deals every time.
COST: $60/month for upright pianos and $75/month for grand pianos.