PIANO TUNING IN PARKWOOD
Our piano tuners in Parkwood provide high-quality yet affordable piano tuning services. We are here to relieve your stress thinking of the harsh and unpleasant sound produced by your instrument. Our company is equipped with the right tuning tools and equipment and expert technicians who will adjust the tune and other parts of your piano.
COST of Piano Tunes in Parkwood: $175-$300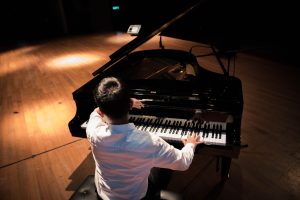 PIANO MOVING IN PARKWOOD
We offer professional and budget-friendly piano moving services in Parkwood. Our team is always ready to render moving services for your instrument. We move pianos of all sizes and shapes, regardless of whether they are old or new. We also have trucks and staff trained on how to handle the movement of your piano.
COST: Piano moves in the Parkwood area begin at $275 for upright pianos and $350 for grand pianos. We also offer in-home moves starting at $125 for upright pianos and $175 for grand pianos.
PIANO REPAIRS IN PARKWOOD
We offer a full range of piano repair services that your instrument needs and promise to give you a one-of-kind repair service to ensure that all piano parts are functional regardless of brand, age, and style. Our general piano repair services in Parkwood and our trusted and professional technicians will guarantee the best possible result.
COST: $95/hour
PIANO RESTORATIONS IN PARKWOOD
Restoring your old piano will never be a problem with the piano restoration services we offer in Parkwood. As one of the highly recognized companies in the area for piano restoration, we promise to give you an almost brand-new piano right after undergoing the restoration process we offer. Apart from that, we also offer our service at a budget-friendly price.
COST: Prices are determined on a case-by-case basis.
PIANO STORAGE IN PARKWOOD
We always ensure our clients are happy and satisfied with our storage services. Our trained staff will handle your instrument without causing unnecessary damage. We will store your instrument in a safe and secure place that is humidity- and temperature-controlled.
COST: $60/month for upright pianos and $75/month for grand pianos.